News
Geomet Coated Rotors
---
The Next Generation in Brake Rotors
Lets talk brake rotors, there are so many on the market, what brand is good, what brand isn't.
Well, we aren't here to advise on anyone else's product, however we will advise why SAS Autoparts Royale geomet rotors are the next generation in brake rotor technology.
Geomet... This is a premium corrosion resistant coating system, which is non embrittling which means the rotor isn't effected or will go brittle.
SAS Autoparts are proud to introduce this new technology here in NZ.
Using the new, chromium free coating technology, geomet is the new generation in brake rotor coatings helping to prevent rust and working to keep environmental safety as a priority.
Geomet coating is a special water based solution containing zinc, metal oxides and aluminum flakes, sprayed over the rotor surface to ensure that the disc surface and vents are completely coated.
Then the coated disc is baked at 600 degrees to form a durable and attractive silver-gray finish which resists rust, road salt, solvents and other corrosives, this is far better than other traditional coatings.
SAS Autoparts provide premium Royale geomet coated rotors, made of the finest grade iron with the highest product quality and integrity, these are the perfect replacement disc rotors for any of NZ's vehicles.
Cosmetically, the geomet rotor gives that enhanced appearance and if viewed through alloy wheels, that aluminum silver color improves the appearance of any open wheel.
Braking behavior is not effected because of the low thickness of the coating on the braking surfaces and will not damage the quality of braking during the vehicle first use and enables a protection of the brake disc surfaces.
So, here is a recap of the major points outlined above:
1. Temperature resistance (400°c): it enables an excellent corrosion resistance on vehicles.
2. Protection inside the vents: no oxidation inside the fins-better thermal exchange while braking, no rust to block air ventilation, thus allowing the rotor to disperse the heat quicker giving less brake fade.
3. For the after-market assembler: geomet enables the assembly of brake rotors without pre-degreasing (dry protection) as they are ready to install straight out of the box.
4. The stronger corrosion protection of geomet on the hub mounting surface makes brake disc dismounting easier.
5. Geomet brake rotors are equal to or exceed OE weights and metal characteristics.
6. Geomet coating is toxic free and contains no chromium, nickel, cadmium, lead, barium or mercury. It is also solvent free in application.
The following chart demonstrates how geomet coating is more environmentally friendly comparing with conventional coating.

Combine our premium Royale ceramic brake pads which are made to OE design and formula, and the geomet coated rotors. This combination gives you the confidence of OE braking at the next generation level.
Not a good look especially after you have not long ago replaced the rotors on your customers vehicle.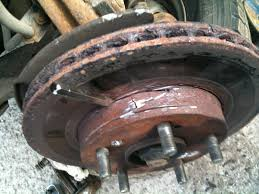 Rusty vents, restricting air flow and restricting air ventilation so the rotor retains heat and creates brake fade.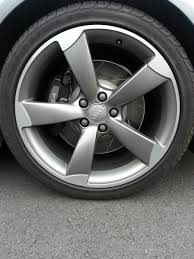 Better look after replacing the rotors.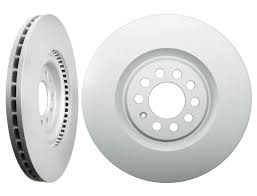 Geomet coated, the next generation in brake rotors.
Talk to your SAS Autoparts representative today.
Your trusted stockist of Royale geomet coated Rotors and Royale ceramic & semi-metallic brake pads.